Tahini sauce is perfect as a dip for vegetables or bread or drizzled over salads, meat, or fish.
INGREDIENTS
1/4 c of Seed + Mill Organic Tahini (any of our flavors would be delicious here!)
1/4 c lemon juice
3 to 4 tbsp water
Pinch salt, pepper

Optional additions 
2 tbsp parsley, finely chopped
1 clove garlic, crushed

In a mixing bowl, whisk all ingredients with a fork until creamy. 

For extra crunch, sprinkle over our Za'atar or Sesame and Salt blend. Feel free to adjust measurements to taste and desired amount. You can't go wrong!
Our NEW squeeze-y tahini has landed at Sprouts Farmers Market! Try them both with a BOGO FREE offer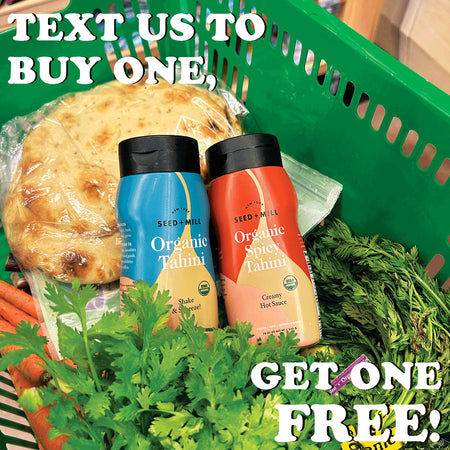 Get Offer