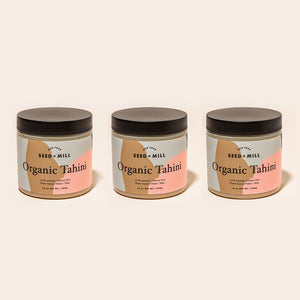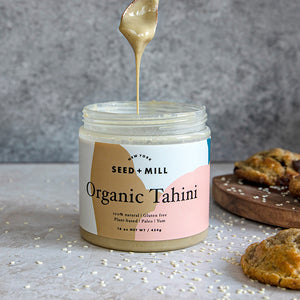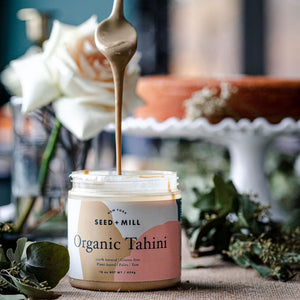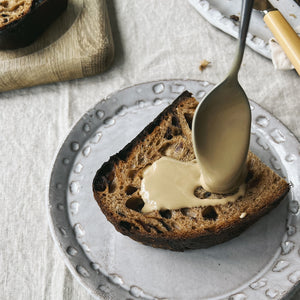 All Products
Organic Tahini Trio
Always on rotation
My absolute favorite tahini! I love this brand on its own and in recipes. This is the best for the Zahav tehina sauce/hummus. The 3 pack makes the most sense given how frequently we use. Highly rec.
Amazing!
Every product I bought was delivered with care and just scrumptious
The Best Tahini I Found
I was at the Chelsea Market and purchased a jar a few years ago. I love Tahini and know that the seeds are nutritious. I purchased other brands at health food stores and the taste was not the same. The worst problem was that the oil separation was so bad that I could not stir it at all. I tried and the oil splashed onto my face. The bottom was so hard that I had to scoop it out with a spoon and then put the oil back on. I would then mix it gently. It was such work to eat it. The Seed & Mill brand has no oil separation problem. The taste is excellent. The texture is so smooth. It is well worth the extra you are paying if you love tahini. So that is why I decided to order my three jars directly.
Awesome company
Just received my order and sampled, first time user, the flavor is amazing, intense and so creamy…made some hummus for my home made Naan bread,,, first try for that also,, but the recipe was so easy and no preservatives.. served it warm with the tahini sauce recipe with a Mediterranean salad… I'm a winner finding this company… awesome customer service, plus awesome product line,,,, WIN WIN!!!!!!
tahini
Love it! The best Tahini made. I only buy your tahini.
Tahini is a versatile, nutritious ingredient for cooking and baking, spreading and drizzling, or eating by the spoonful. Our Organic Tahini is made from premium sesame seeds and comes in a large 16oz jar.  

Our tahini is an all natural product that's high in calcium, iron and protein. It fits perfectly in a vegan, gluten free or paleo lifestyle. But above all, it's delicious!


SHIPPING: Your order will ship within 2-3 business days. We cannot guarantee a specific delivery date. Please reach out to info@seedandmill.com if you have any questions.

ORGANIC TAHINI: Hulled and roasted sesame seeds. Contains sesame.

The tahini is certified kosher by OU. Please email us if you would like to see the certificate.

Tahini is as versatile as it is delicious. Use it as an ingredient in both savory and sweet dishes, drizzle it over toast or roasted vegetables, or swirl it into oatmeal or a smoothie. The possibilities are endless! 

Unopened, tahini lasts for up to 18 months when stored in a cool, dry place. Once opened, your tahini will last for 12 months. We recommend storing your tahini in the fridge to slow the natural separation of oil, which may start to occur after a few months.

If you notice that your tahini has a layer of oil at the top, that doesn't mean it's gone bad! All you need to do is give your jar a good stir before using it.

Check out our recipe page for creative ways to use tahini in your kitchen.