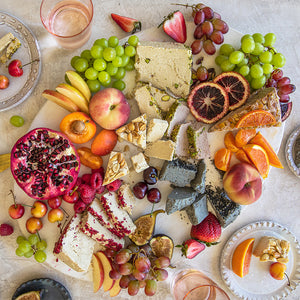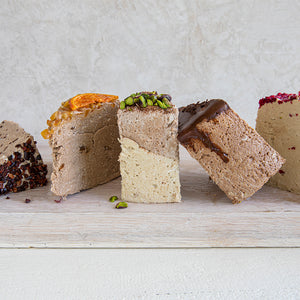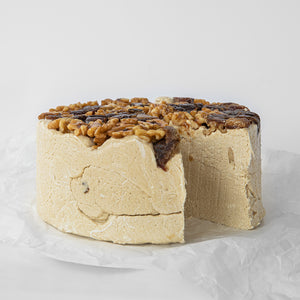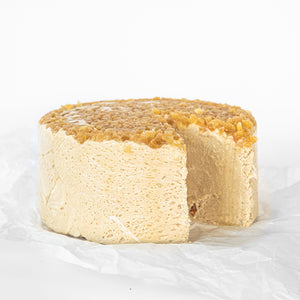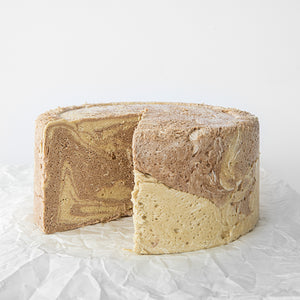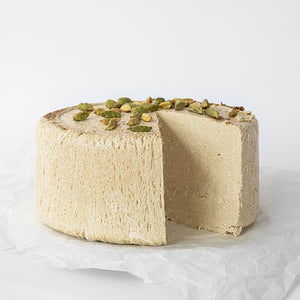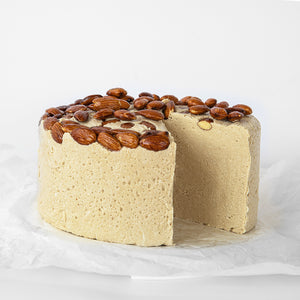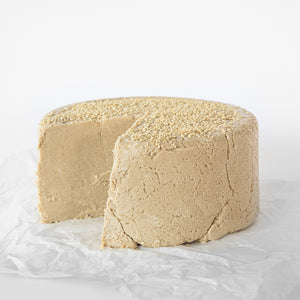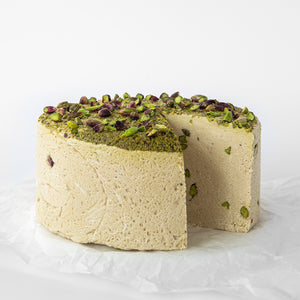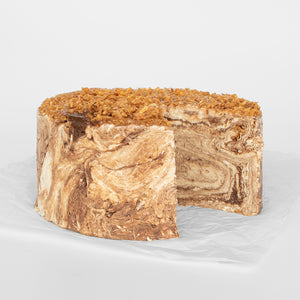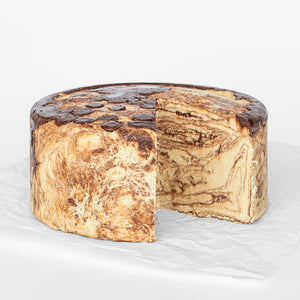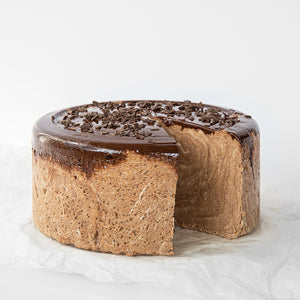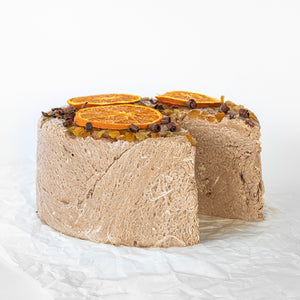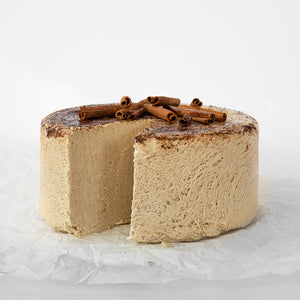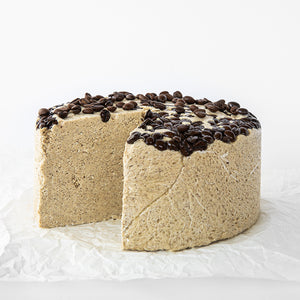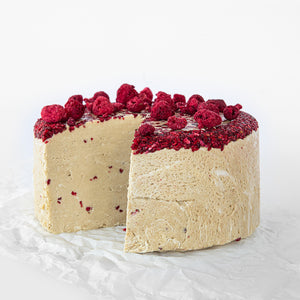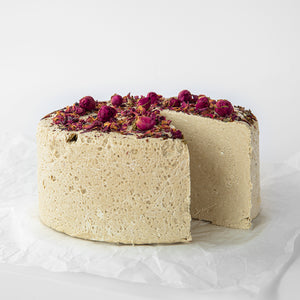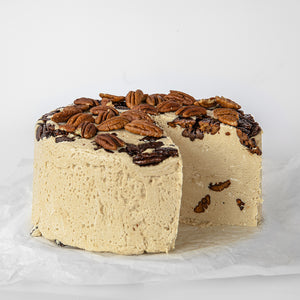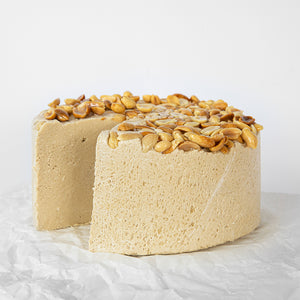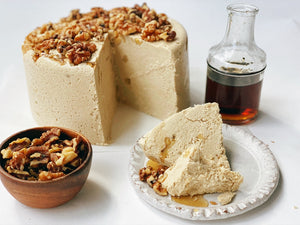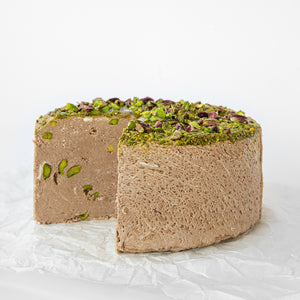 Halva
Halva Cake: Party Size (6.6lb / 3kg)
Rachel, I love you !
As an Israeli, I love Halva.
I can eat it for breakfast lunch and dinner!
I wanted to order the 6.6Kg package for a long time, but for financial reasons I hesitate. I must say, that I got it on Friday the April 28th, today its may 2nd and there is only one quieter left!!! Yes yes in 5 days it's almost gone.
I remember when I got it, I opened the package, took the first bit and it's felt like Christmas in my mouth.
The quality is amazing!
I can't wait to order another flavor.
Note: it's NOT any type of paid review! It's honest review for a great product
We love your products .🧡🍁🍏🍯🍎✡️💟☮️
The best Halva
So tasty, delicious and irresistible.
Halva Cake: Party Size (6.6lb / 3kg)
Halva for everyone! Celebrate your birthday, Bar/Bat Mitzvah, wedding, or holiday meal with a Seed + Mill halva party cake. Serves 40-45 people, depending on serving size.


The toppings in the images are decorative, they are not included with the cakes. Please reach out to info@seedandmill.com if you have any questions about where to source toppings and decorations.

Check out our recipe page for creative ways to use halva in your kitchen.

SHIPPING: We are currently shipping the cakes on Tuesdays and Wednesdays. Note that orders placed Wednesday-Sunday will not ship until the following Tuesday or Wednesday. We recommend ordering the cakes at least 2 weeks prior to your event to ensure on time delivery. Please reach out to 

info@seedandmill.com

 

if you have any questions.


Each of our halva flavors contains the following main ingredients: sesame paste, sugar, glucose, saponaria extract. Contains sesame.

To see the additional, flavor specific ingredients, please check out the flavor you are interested in on our Halva Boxes pages.

The halva is certified kosher by the Rabbinate of Ashdod. Please email us if you would like to see the certificate.


Halva lasts for 4-6 months when stored in a cool, dry place, but we hope you eat it all before then! You can leave it wrapped in the container it comes in or transfer to an airtight container. We don't recommend freezing halva, as it may damage its unique flaky texture.

Halva cakes are shipped upside down in a protective container - you'll flip the cake onto a cake stand or cutting board when you're ready to serve. As it's a natural product, you might see a bit of sesame oil in the container, which is easily absorbed with paper towel before eating. If you're purchasing a whole cake, we recommend adding toppings for some extra pizzazz. Each halva cake weighs 6.6 lbs (3kg) and serves approx. 40-45 people (depending on serving size). The cake is 5" high with a diameter of 8.5". 

Check out our recipe page for creative ways to use halva in your kitchen.