This beautiful, bright pink beet hummus recipe comes from our friends at kyoord, producing High-Phenolic Olive Oil. It makes for a festive Valentine's Day appetizer or something fancy to snack on while you cook your dinner!
Kyoord is offering our community 10% off their products with discount code SEEDANDMILL10 - we HIGHLY recommend their exquisite olive oil!  Photo by @charlottecandler
 
INGREDIENTS
1 small beet
1 15 oz. can chickpeas, drained
6 oz (8-9 tbsp) Seed + Mill Organic Tahini
2 tbsp kyoord High-Phenolic Olive Oil + more for serving
Juice from 1 large lemon
2-3 cloves garlic
1 tbsp salt (or more)
½ tbsp ground cumin
½-1 c iced water
STEPS
1. Place whole unpeeled beet in a small saucepan. Cover with water, bring to boil, and reduce to simmer. Simmer for 10-15 minutes till fork tender.
2. Drain the beet and cool until ready to handle.
3. Peel the beet - the peel will easily come off just by pinching it off. Rinse under cold water.
4. Add the beet and all other ingredients to the bowl of a food processor or blender. Use only half the water initially, and add more if needed.
5. Blend on medium to full speed until hummus is creamy and at desired consistency. Add more water, as needed, or if too thin, add more tahini to thicken.
6. Transfer to a serving bowl and drizzle with olive oil and any other toppings you like (pistachios are featured in this recipe pic). Serve with freshly cut veggies, pita chips, or warm bread.
You can use pre-cooked beets, but the color might not be as vibrant as in freshly cooked ones. This saves in the fridge, covered, for about 4-5 days. Add fresh olive oil and stir to freshen up. 
Our NEW squeeze-y tahini has landed at Sprouts Farmers Market! Try them both with a BOGO FREE offer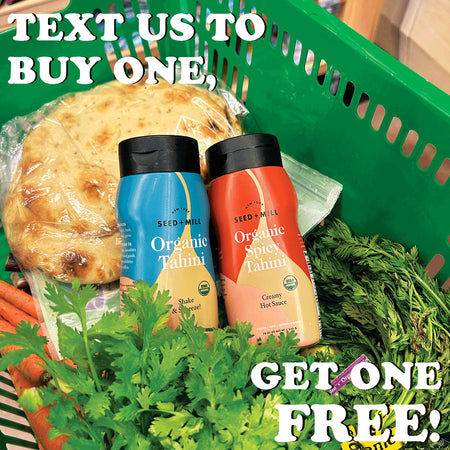 Get Offer