No bake, no fuss, vegan, gluten-free and nutritious, and only four ingredients!

INGREDIENTS
2 c melted 70% dark chocolate
1 c Seed + Mill Organic Tahini
1 c Seed + Mill Halva, chopped
Matcha powder for dusting

In a mixing bowl, combine the melted chocolate and tahini, and pour into a plastic-lined loaf tin. Drop in chopped halva so it sinks to the bottom. Place in fridge until firm. Slice into squares and dust with matcha.
Will last weeks in the fridge!
Our NEW squeeze-y tahini has landed at Sprouts Farmers Market! Try them both with a BOGO FREE offer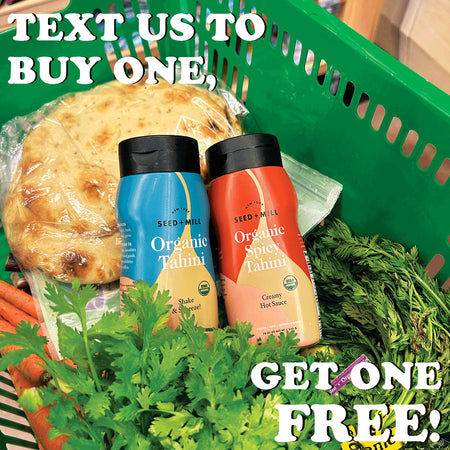 Get Offer