Stay warm this winter with a cup of tahini matcha latte. The earthy matcha flavor and tahini's nuttiness come together, with a touch of sweetness to make a sophisticated winter drink.
Makes 2 
INGREDIENTS
1 tbsp Seed + Mill Organic Tahini
2 c unsweetened nut/oat milk
1 tbsp maple syrup
2 tsp matcha powder (we love the convenience and quality of Cap Beauty's Matcha sticks)
1/4 tsp vanilla

STEPS
1. In a small saucepan, bring all ingredients to a simmer over medium heat, stirring until well combined (check to ensure that the matcha has been fully dissolved)
2. Pour and enjoy! 
Our NEW squeeze-y tahini has landed at Sprouts Farmers Market! Try them both with a BOGO FREE offer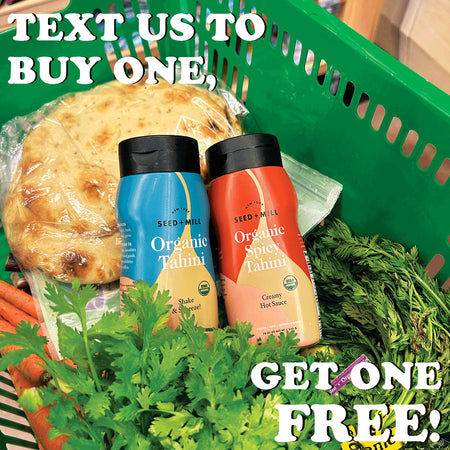 Get Offer