This recipe couldn't be simpler. Perfect for a vegan, gluten-free, dairy-free, guilt-free dessert! You can slice them into squares, rectangles or roll into any sort of abstract shape you like! A dusting of cocoa powder gives these morsels a beautiful velvety finish. 
We'd love for you to follow along and make them with us!

INGREDIENTS
1 c of Seed + Mill Organic Tahini
1 c good quality 70% dark chocolate
Cocoa powder, the best quality you can find, for dusting
STEPS
1. Melt chocolate in a bowl and add tahini, stirring to combine. 
2. Transfer mixture to a plastic-lined loaf pan and freeze for 1 hour. 
3. Remove chocolate from plastic wrap and form into whatever shape you'd like. 
4. Finish with a dusting of cocoa powder
Makes approx. 15 truffles
Store in an air-tight container in the fridge.
Our NEW squeeze-y tahini has landed at Sprouts Farmers Market! Try them both with a BOGO FREE offer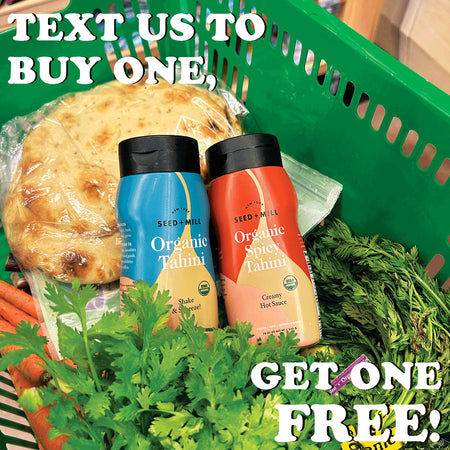 Get Offer